Container Ramp Sales & Hire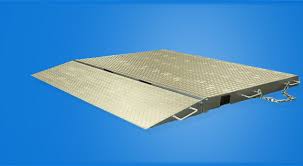 Container Ramps 8000 Kg Capacity
CONTAINER RAMP HIRE AND SALES

CONTAINER RAMP HIRE LONG TERM RATE (Over 3 Months):
$100 Ex Gst per week
SHORT TERM RATE:
$150 Ex Gst per week
DAILY RATE:
$75 Ex Gst per day

AUSTRALIA WIDE DELIVERY AVAILABLE (DELIVERY CHARGES APPLY)
CONTAINER RAMP SALES: 8,000 KG CAPACITY, HEAVY DUTY, FULL WIDTH, AUSTRALIAN MADE CONTAINER RAMP. HEAVIER CAPACITY RAMPS AVAILABLE ON REQUEST
CAN BE TRANSPORTED IN A 1 TONNE TRAY UTE
PH: 03 9775 0277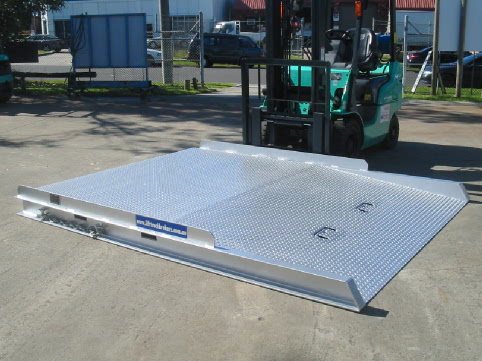 Hire Container Ramp 8000 kg Capacity Level Entry
Container Ramps Level Entry 8000 kg Capacity
AUSTRALIA WIDE DELIVERY AVAILABLE (DELIVERY CHARGES APPLY)

CONTAINER RAMP SALES: 8,000 KG CAPACITY, FULL WIDTH, FULL LENGTH, AUSTRALIAN MADE CONTAINER RAMP

CONTAINER RAMP HIRE: LONG TERM RATE: $135 + GST PER WEEK

SHORT TERM RATE: $185 + GST PER WEEK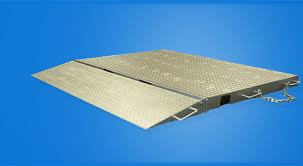 HIRE CONTAINER RAMP 8000 KG CAPACITY
CONTAINER RAMP HIRE

DAILY RATE:
$75 Ex Gst per day

SHORT TERM RATE:
$150 Ex Gst per week (Up to 3 Months)

LONG TERM RATE (Over 3 Months):
$100 Ex Gst per week

DELIVERY TO MELBOURNE METRO $75 Ex Gst E/W
RAMPS ARE TRANSPORTABLE IN 1T TRAY UTE OR LARGER.

AUSTRALIA WIDE DELIVERY AVAILABLE (DELIVERY CHARGES APPLY)
CONTAINER RAMP SALES: 8,000 KG CAPACITY, HEAVY DUTY, FULL WIDTH, AUSTRALIAN MADE CONTAINER RAMP. HEAVIER CAPACITY RAMPS AVAILABLE ON REQUEST

PH: 03 9775 0277

Container Loading Ramps for Sale in Melbourne
If you don't have a permanent docking bay or thinking of building one to load or unload materials, we have the perfect solution for you. At Lift Truck Brokers, we have been in this industry for more than 25 years and understand clients' needs and
requirements for forklifts
. We bring you robust, sturdy and versatile container loading ramps for sale in Melbourne. With our container loading ramps, you can purchase both the forklift and the ramps from us at a reasonable price, with a guarantee of excellent after-sales services.
Read More

At

Lift Truck Brokers

, we intend to make your material handling operations stress free by offering quality forklifts and container loading ramps for sale. All you need is just simply to set up your container loading ramp, and you'll be able to move your forklift in and out with ease. Our team at Lift Truck Brokers can work with you to ensure you have everything you need for any project.

Check out our many different container loading ramps for sale in Melbourne! Have a specific need in mind, give us a call, and we'll try to get it done for you!

Sturdy & durable forklift ramps for containers for sale

If you are utilising a forklift for your day to day operations or regularly, you might need to build a loading bay to make it convenient to handle your materials. Building one may not be cost-efficient if you use forklifts occasionally. That is why at Lift Truck Brokers, we offer excellent quality forklift ramps for sale.

We have heavy-duty container loading ramps with 6500 kg & 8000 kg capacity, full width, and Australian made container ramp. Also, have heavier capacity ramps available on request.

The loading and unloading of storage containers, vehicle trailers, and other heavy storage options can be done easily with our selection of container ramps at Lift Truck Brokers. All

container ramps

are available for sale in and around Melbourne with an Australia-wide comprehensive delivery option. We offer various weight requirements and other dimensions you may need are available. With our container ramps, you can simply set up and move your forklift in and out with ease, so you won't need to invest in a permanent docking bay to load or unload any goods.

Forklift ramps for containers allow the safe movement of items in and out of storage containers so that you can ensure a safe workplace or project. We have several forklift container loading ramps available to provide access to shipping containers located on the ground or elevated on a dock or trailer. Our container ramps for sale are heavy-duty and can cater to a range of weight capacities depending on your need. The full range of our container ramps available can be seen on our website and even ordered online. Container ramps are available in Melbourne, Brisbane, Sydney and Perth; give us a call

(03) 9775 0277

.