Electric Forklifts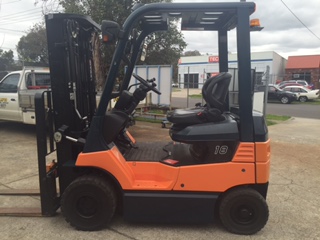 Forklift Toyota 7FB18- Container Mast with Integral Side Shift- 6 Month Warranty
Forklift Toyota 7FB18- Container Mast with Integral Side Shift- 6 Month Warranty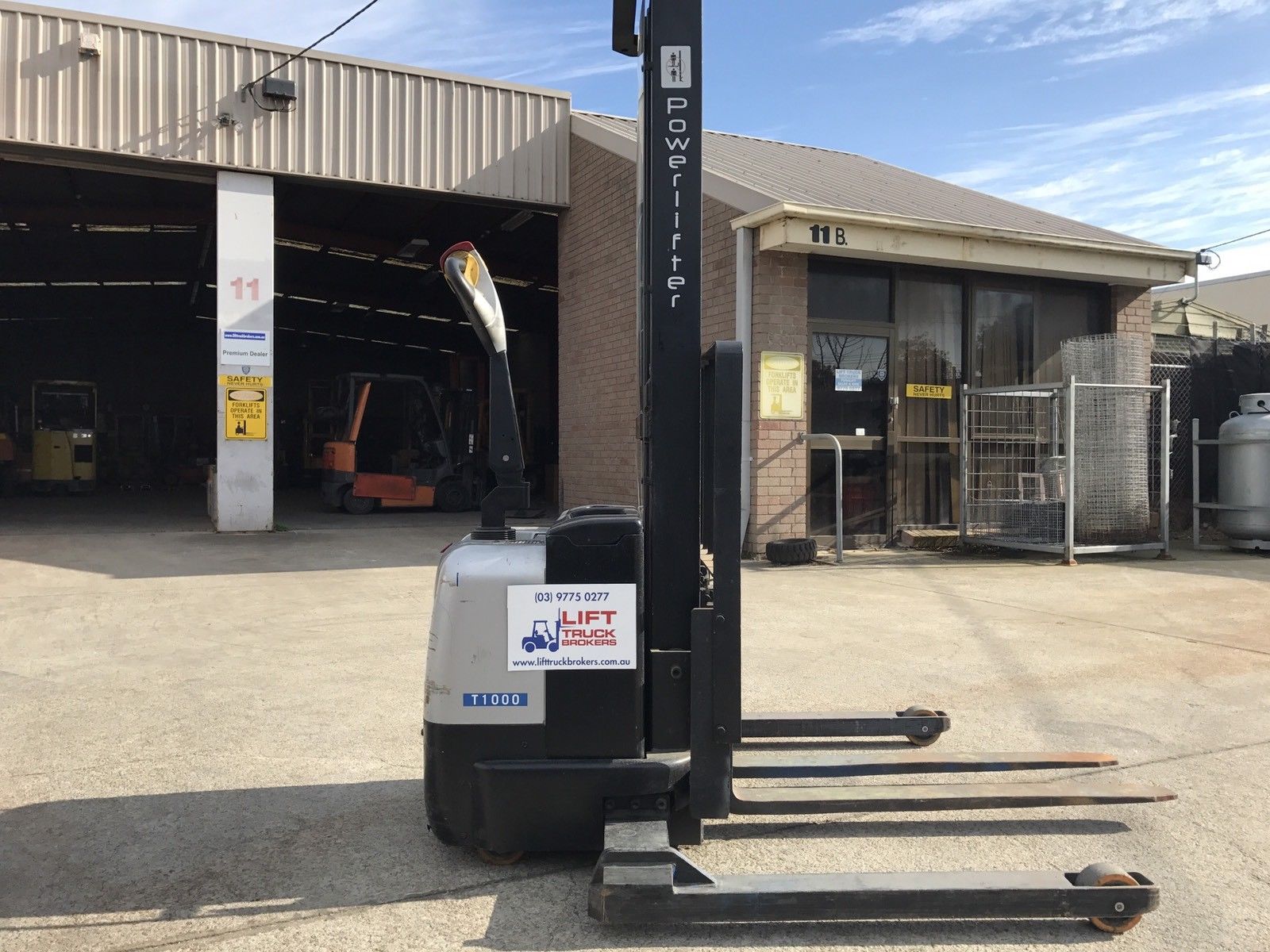 Powerlifter Walkie Stacker Forklift with New Battery1000Kg Capacity
Excellent Condition Powerlifter Walkie Stacker/Forklift. This Walkie Stacker comes with New Century Yuasa 24V Traction Battery (5 year New battery warranty). These stackers are extremely smooth, light and easy to operate and has a handy 1 Tonne Capacity with 3.5m Lift Height Walkie Stacker/Forklift comes fully serviced and OH&S compliant, and comes with 15 amp Single Phase Smart Charger to help extend the life of your new battery.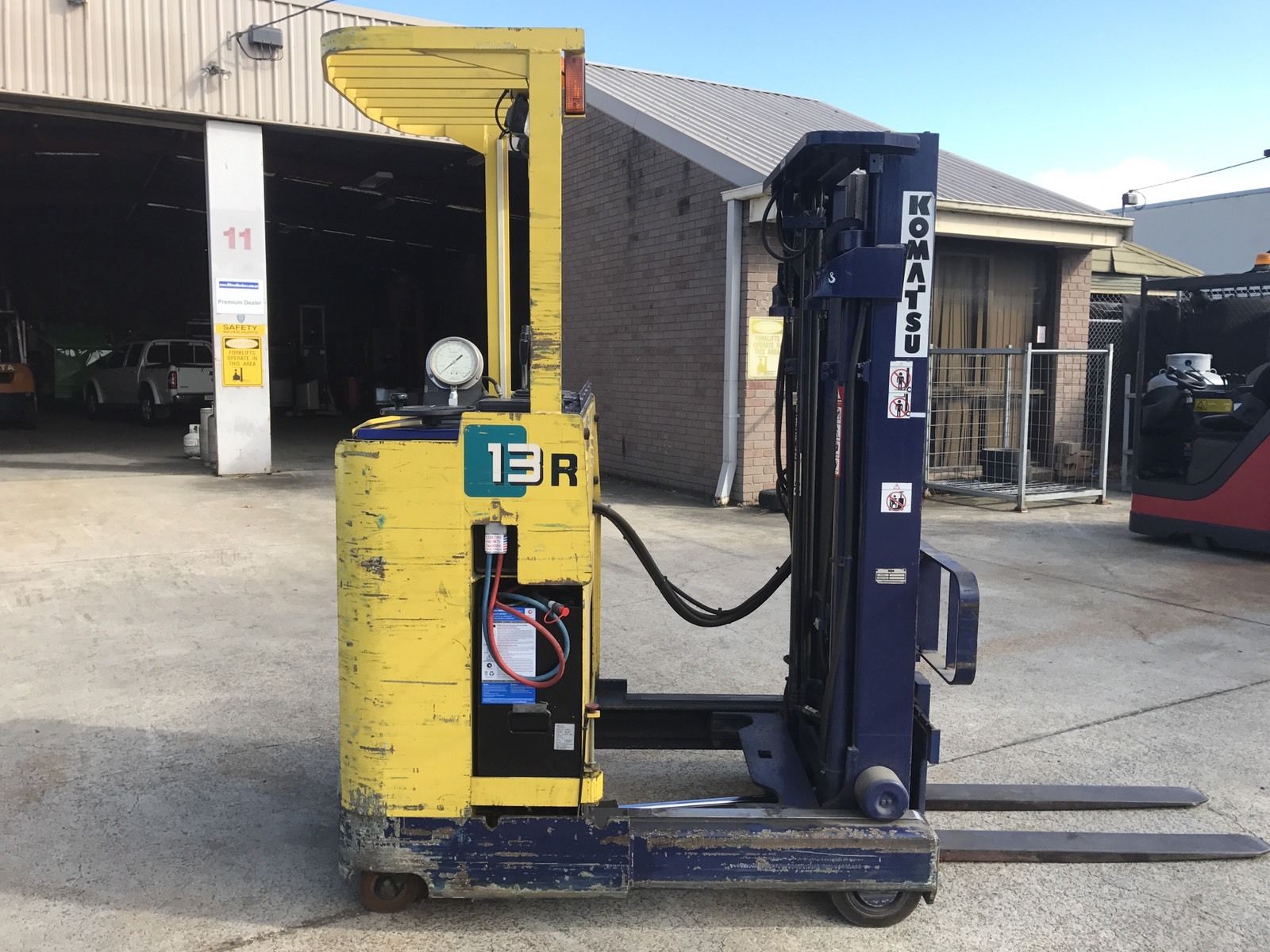 Komatsu FB13RL-10 1.3T Ride On Reach Truck/Forklift with Container Mast
Komatsu 1.3T Ride on Reach Truck/Forklift with 4.5M Triple Stage Mast with Reach and Tilt. This Reach Truck/Forklift will work in the tightest aisles of any Reach Truck and is very easy to operate. The mast on this Reach Truck/ Forklift has a low collapsed height able to get under mezzanine floors in Small Warehouses and will even load and unload containers. Battery in this unit is only a couple of years old and is still under new battery warranty and also comes with single point water kit for speed and ease of battery maintenance. Included with this Reach Truck is an External 3 Phase charger.