LPG Forklifts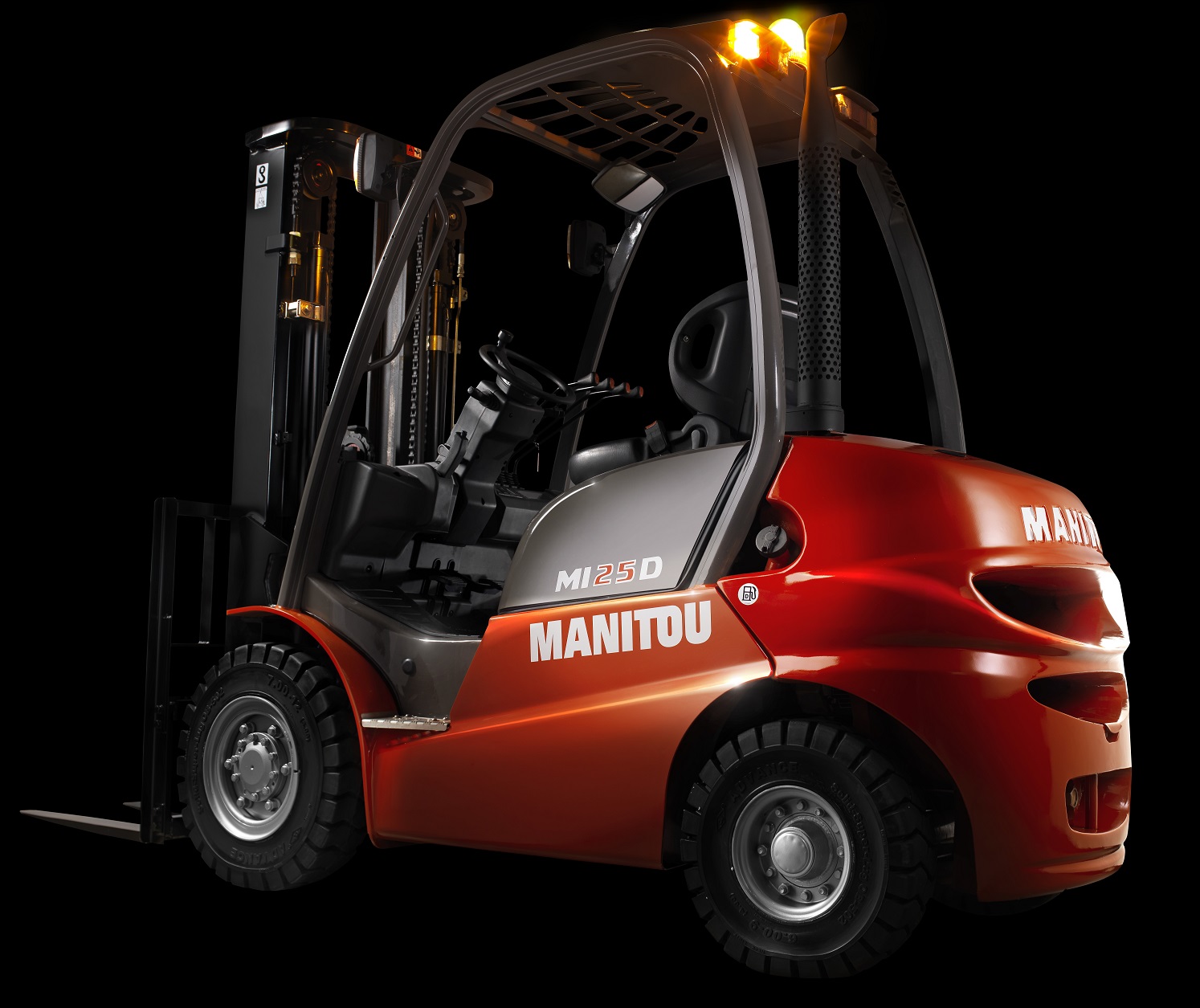 NEW MANITOU MI25 - EUROPEAN DESIGN - JAPANESE RELIABILITY
NEW MANITOU MI25 - EUROPEAN DESIGN - JAPANESE RELIABILITY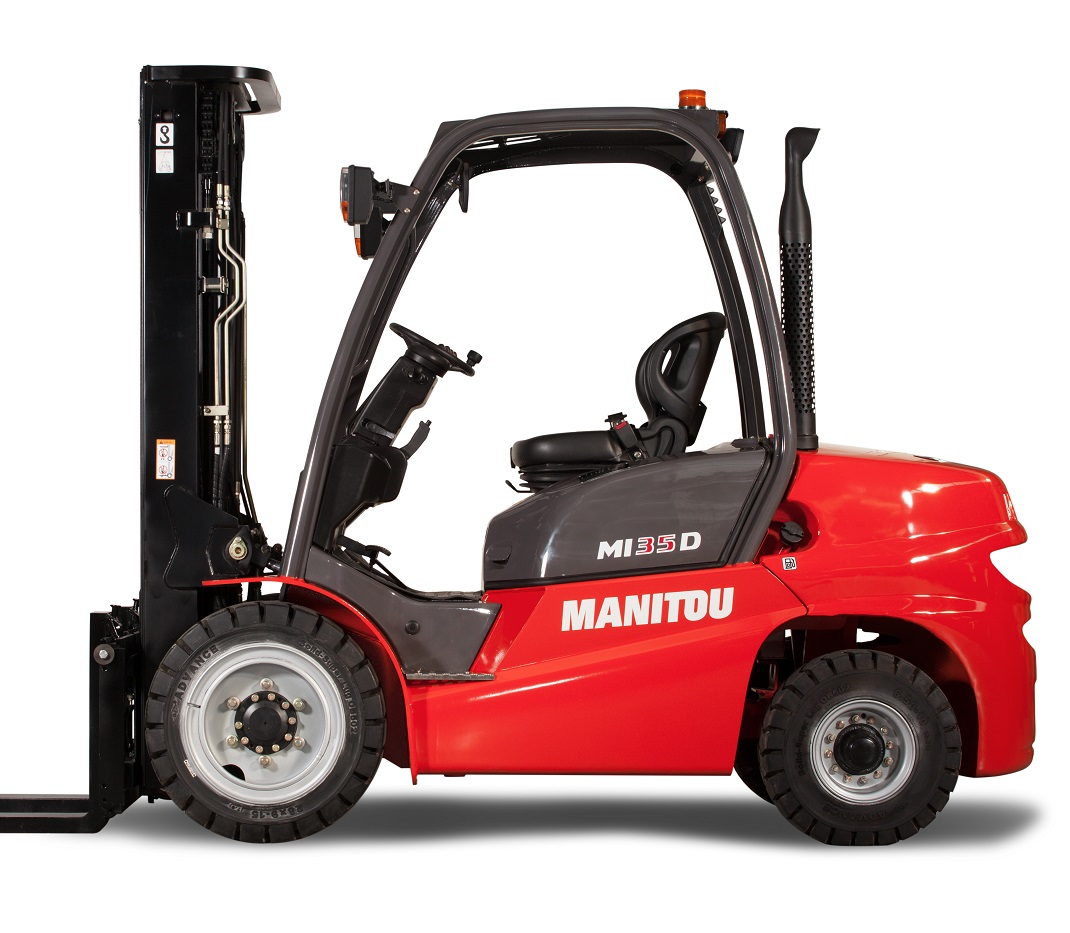 NEW MANITOU MI30 - EUROPEAN DESIGN - JAPANESE RELIABILITY
NEW MANITOU MI30 - EUROPEAN DESIGN - JAPANESE RELIABILITY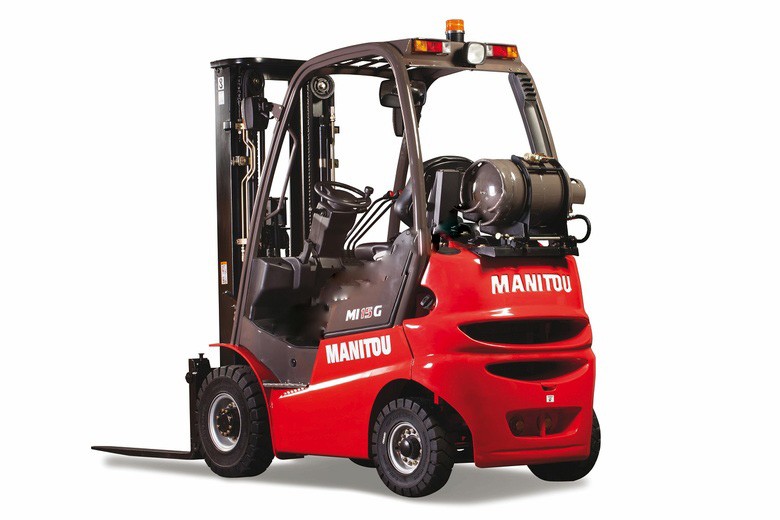 Manitou MI25 LPG / Petrol Counterbalance
Manitou MI25 LPG / Petrol Counterbalance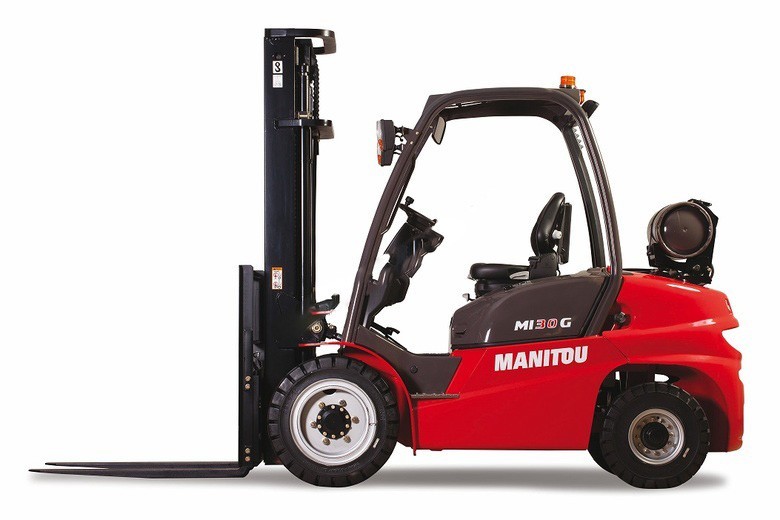 Manitou MI30G LPG / Petrol Counterbalance
Manitou MI30G LPG / Petrol Counterbalance
A Large Stock of New LPG Forklifts for Sale
LPG forklifts are also called internal combustion forklifts. They find a variety of applications in various industries and are a great asset to invest in. At Lift Truck Brokers, our years of outstanding customer service and well-honed knowledge about all things forklifts enables us to offer you the right product for the right job. With the options available, we have something for every application and budget. Our new
LPG forklifts for sale
are built with a European sensibility to afford a 360-degree view, safety and long-lasting durability. The Japanese reliability of Manitou LPG Forklifts are highly regarded and preferred in the industry.
Read More

Manitou's LPG Forklifts are known for their cutting-edge technology. They are designed to decrease their lifetime running costs, boast lower emissions, are known for tighter turning circles and overall improved performance in addition to excellent fuel economy.

Advantages of LPG Forklifts

In recent years, there has been a noticeable shift with many in the industry opting for LPG in their fleet. If you have indoor and outdoor material handling needs, then LPG forklifts and Petrol Counterbalance forklifts will offer you many advantages.

LPG Forklifts for sale from us are great to use both indoors and outdoors due to their low emissions levels.
LPG forklifts offer excellent fuel economy, reducing the running costs for you.
They offer significant lifting capacities, high-travel speeds and faster acceleration increasing their productive time.
Manitou's LPG forklifts offer tight turning circles, low-noise operation and excellent manoeuvrability.
Work excellently outdoor and on many types of terrain.

Discover LPG Forklifts Offering Superior Performance

At Lift Truck Brokers, we offer the following LPG forklift and LPG/Petrol Counterbalance in varying capacities:

1. NEW MANITOU MI25

2. NEW MANITOU MI30

3. Manitou MI25 LPG / Petrol Counterbalance

4. Manitou MI30G LPG / Petrol Counterbalance

5. Manitou MI25G LPG / Petrol Counterbalance

Some of their key features are :

4.7m Triple Stage Container Mast
2500Kg to 3000KG lifting capacity
Integral Side Shift
Automatic Powershift Transmission
European Design
Japanese Reliability
Nissan LPG Engine
Spacious drivers position, ergonomic and easily accessible from both sides.
Adjustable steering column and ergonomic controls provide maximum comfort from start to finish.

Lift Truck Brokers

offers you the very best service and dependability when investing in purchasing a new LPG forklift with our team. New forklifts are for sale and are available in Melbourne, Brisbane, Sydney and Perth. Take a look at our full inventory of LPG forklifts for sale and suitable attachments/accessories to find the right equipment to fit your needs. Call us on

(03) 9775 0277

to get a free onsite trail and expert assessment.

LPG Forklifts for Sale - FAQs

1. What type of gas does a forklift use?

LPG is the gas used in forklifts. This type of forklifts is called an internal combustion engine forklift. The LPG gas can be quickly refilled, and the forklift will be back into the job soon.

2. Can you use an LPG forklift indoors?

LPG Forklifts are a great choice for those businesses that need all-day work with 100% power throughout the day, as electric forklift might need recharges in between. They are also known as gas forklifts. With low emission and noise level, LPG Forklifts are suitable for indoor use.