Bin Tippers & 360 Degree Rotators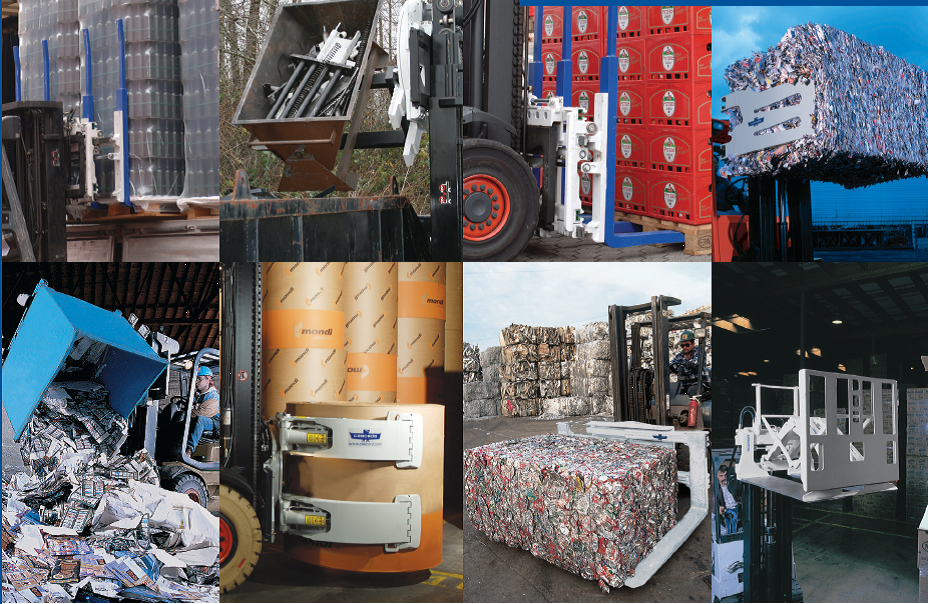 Bin Tippers and 360 Degree Rotators
Bin Tippers and 360 Degree Rotators to suit any Application. Rotators add 360° revolving motion, in both directions, to Forklifts. Used in food processing and manufacturing for inverting and dumping loads. Contact Lift Truck Brokers to discuss further the specific requirements for your application.
Robust and Versatile Forklift Rotators For Sale
Are you in need of a forklift rotator?
Forklift Rotators
are a versatile attachment for a forklift that gives it the ability to quickly pick up, rotate at the desired angle, dump or invert the entire load on to a bin. It then brings the forks back to their pick-up position in one continuous motion. At Lift Truck Brokers, the Forklift Rotators for sale are designed after much research into many industries to make them suitable for the operations needed in them. They are made to be tough enough for handling the most demanding applications.
Read More

Forklift Rotators are widely used in food processing, automotive manufacturing, chemical processing, recycling operations, smelting and casting operations and general manufacturing - anywhere it is necessary to dump bins or tote boxes.

At Lift Truck Brokers we intend to offer you a range of attachments and accessories to help you get more out of you forklift trucks. Forklift Rotators and Clamps are an important aspect of a forklift; we specialise in supplying a significant variety of easy to install forklift attachments that can fit any forklift manufacturers' model.

Contact Lift Truck Brokers

for professional advice in regards to your Forklift Rotator application. Our experienced staff know all about the various parts and attachments needed for different jobs and guide you to make the right choices. We will delivery it onsite through a Tilt Tray truck.

Talk to us today at

(03) 9775 0277

! If you can't find what you need, enquire through an email or call us with your requirements, and we'll be glad to offer the right solution at great prices. We have a 24/7 after-sales service – call us anytime.

Forklift Rotator Clamps Available at Competitive Prices

We have been in this business since 1988. We are a trusted, reliable and the most preferred forklift sellers and rentals in Melbourne. Through a vast network of dealers and distributors, we can offer you competitive pricing on a comprehensive range of attachments, including Forklift Rotator Clamps that are durable and extend the operational limits of your forklift.

The following Forklift Rotators are for sale. Enquire with us with your requirements and we'll get back to you.

Forward Bin Tipper - The A.I.M. Forward Bin Tippers fast, yet smooth and fully controllable forward tipping action has made it a favourite in a wide spectrum of industries, tipping a large range of product.
Bin tippers and 360-degree rotators: Forklift Rotators add 360° revolving motion, in both directions, to forklifts. They are used in food processing and manufacturing for inverting and dumping loads.

Lift Truck Brokers has a team that you can rely on to organise hassle-free forklift Rotator Clamps. We can arrange the shipping of your

forklift accessories

, parts and any equipment promptly and efficiently. You can explore the many options available along with the prices. We offer the most versatile collection of forklift accessories, including Forklift Rotators for sale with efficient delivery options across Melbourne, Brisbane, Perth and Sydney. Give us a call at

(03) 9775 0277

or see our available forklifts for hire and accessories on our website.